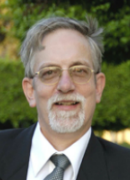 Drs. Cornelis Hulsman
was first introduced to the Middle East by former Dutch Consul to Saudi Arabia, Daniel van der Meulen (1894-1989) who motivated him to study Development Sociology at Leiden University (1977-1984). During his studies Hulsman focused on Muslim-Christian relations. He did his master's research with Dr. Ibrahim Soliman and Dr. Ahmed Goueli in Damietta, Egypt in 1981-1982. He met his Egyptian wife Sawsan Gabra Ayoub Khalil in Egypt, whom he married in 1988. In 1994 he and his family moved to Egypt and developed Arab-West Report as well as founding, with others, the Center for Arab-West Understanding. Between 2007 and 2009, Hulsman served as general secretary and from since 2013 as Vice President. Hulsman believes that Western audiences need to be better aware of facts and opinions in Egypt. Read more
here
.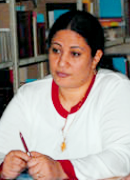 Sawsan Gabra Ayoub Khalil
 is a civil engineer from the University of Alexandria, who studied at Delft University of Technology until her departure to Egypt with her family in 1994. In Egypt, Khalil became the country coordinator of World Servants (1997-2010). In 2005, she founded the Center for Intercultural Dialogue and Translation. In 2007, she became the chair of the Center for Arab-West Understanding. Three years later she returned to The Netherlands for the education of their children and has since then occasionally returned to Egypt.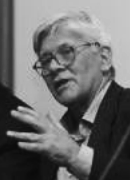 Fr. Dr. Christiaan van Nispen s.j. first came to Egypt in 1963 and was Professor of Islam and philosophy at the Catholic Seminary in Cairo until he repatriated to the Netherlands in 2010. He summarized his view on dialogue between Muslims and Christians in his book 'Christian and Muslim brethren before God?' which has been translated in multiple languages. Fr. Van Nispen was with Dr. Abdel Mo'ti Bayoumi, a major supporter of Arab-West Report and was a member of the Editorial Board of Arab-West Report until 2010. For more information on his influence on AWR and CAWU please click here.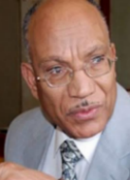 Dr. Abdel Mo'ti Bayoumi
(1940-2012) was a Professor at Usul el-Din Faculty in al- Azhar University - the ancient center of Islamic learning in Cairo. Prof. Bayoumi was with Fr. Van Nispen  a major support for the establishment of Arab-West Report and a former-member of the Editorial Board. For more information on his influence on AWR and CAWU please click
here
.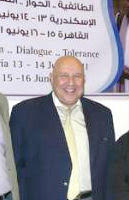 Mr. Cherif Esmat Abdelmeguid
is the Head of the organisation 'Islamic Telephone', '
Hatif al-Islamiyya
,' a service providing fatwas (responses to religious questions) via telephone. He comes from a prominent Egyptian family. Mr. Cherif was a major supporter in the establishment of the Center for Arab-West Understanding and was on the board until May 2014. Mr. Cherif has been extremely cooperative and has provided many interviews for AWR.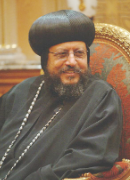 Bishop Marcos is the Coptic Orthodox Bishop of Shubra al-Khayma and Chairman of the Coptic Orthodox Church Public Relations Committee. The founders wanted to show that the NGO had good relations with major representatives of Islam and Christian churches in Egypt. The Bishop has always been open to requests for visits of guests of our NGO and interviews with our interns.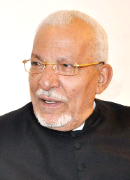 Bishop Yohanna Qulta, Deputy Patriarch of the Coptic Catholic Church in Egypt. Before becoming a priest he was a professor of Islamic studies at Cairo University. The Bishop has been a widely respected major player in Muslim-Christian relations in Egypt and has always been open to requests for visits of guests of our NGO and interviews with our interns.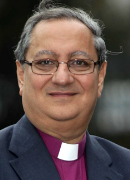 Archbishop Dr. Mounir Hanna
 is head of the Episcopal Church in Egypt, North Africa , Horn of Africa , Jerusalem and Palestine, Jordan, Syria, Lebanon, Iraq, Cyprus, the Gulf and Iran. The bishop was a medical doctor in Harpur Memorial Hospital in Menouf before his consecration as priest in 1999 and later as a bishop. The Bishop is strongly engaged in social projects serving Egyptian society and has, since his consecration, been a prominent voice in Muslim-Christian relations. Furthermore, he is a member of the Bayt al-Eila, the dialogue center initiated by the Azhar. The Bishop has always been open to requests for visits of guests of our NGO and interviews with our interns.
Rev. Dr. Safwat al- Bayadi is head of the Evangelical Community Council in Cairo, which represents all protestant churches in Egypt. Rev. Dr. al-Bayadi has been involved in dialogue between Muslims and Christians for several decades. He was a member of the Constituent Assemblies writing the Egyptian Constitutions of 2012 and 2014. Rev. al-Bayadi participates in CAWU activities and has always been open to requests for visits of guests of our NGO and interviews with our interns.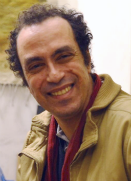 Dr. Amr Assad
is an economist and liberal Egyptian intellectual. He has been a member of AWR's editorial board since its foundation and a CAWU board member until 2010. Dr. Amr Assad joined Cornelis Hulsman for a tour around the Catholic diocese of Osnabrück, Germany, upon the invitation of Missio, in 2004. Amr regularly attends CAWU activities.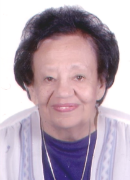 Dr. Mary Massoud is Professor in the Department of English and Comparative Literature at Ain Shams University in Cairo, Egypt, and has published several works dealing with English, Irish, and American literary topics, as well as translations from English into Arabic of works in the field of theology. She is also a founding member of Bethel-Emmanuel, a Christian organization for young people which greatly encourages Arab/ West relationships.  Dr Massoud has been a board member of CAWU until 2010.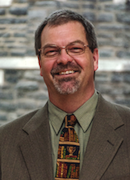 Prof. Dr. David Grafton is Director of Graduate Studies and Associate Professor, Islamic Studies and Christian-Muslim Relations.At the Lutheran Theological Seminary in Philadelphia, USA. At the time CAWU was founded Dr. Grafton was teaching at the Coptic Evangelical Seminary in Cairo, and was supportive of our work. 
Ramzy Zaqlama is an Egyptian businessman and has been an active member of the Wafd Party for decades. He is also strongly in favor of dialogue in Egypt.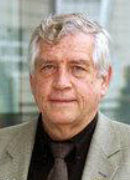 Volkhard Windfuhr a correspondent for Der Spiegel and chairman of the Cairo Foreign Press Association. First came to Egypt in 1955. Many say his Arabic is better than that of most native speakers. He has interviewed the majority of  statesmen and religious leaders in the Middle East.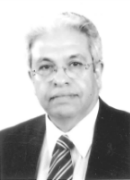 Dr. Abdel Monem Sa'id Ali was at the time CAWU's establishment, President of the Al-Ahram Institute for Strategic Studies. He is currently Chairman of the Board, CEO, and Director of the Regional Center for Strategic Studies in Cairo in addition to chairman of the Egyptian daily al-Masry al-Youm. Dr. Abdel is also a senior fellow at the Crown Center for Middle East Studies, senior fellow at Brandeis University, and has been a visiting fellow at the Brookings Institution in Washington DC in 2004 and a research fellow at the Belfer Center for Science and International Affairs at Harvard in 2003.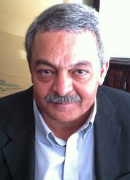 Hisham Kassim was the owner and editor-in-chief of the Cairo Times and later became editor-in-chief of al-Masry al-Youm which he left in 2012. Currently, he is a civil society activist and independent publisher and attempting to set up a new venture 'al-Gomhuriah al-Gadeeda'.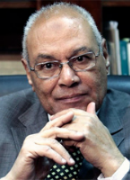 Dr. Mohammed Selim el Awa
is an Islamist lawyer who is active in Muslim-Christian dialogue, until he became disillusioned with Christian leaders following the Regensburg lecture of Pope Benedict XVI (2005) and Pope Shenouda's involvement in the Wafaa Costantine issue (a wife of a priest who initially said she wanted a divorce which was rejected by the church). Dr. el-Awa was presidential candidate in 2012. He withdrew from CAWU shortly after it was founded because he wanted to focus on the work for the
International Union for Muslim Scholars
.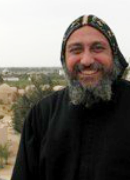 Bishop Thomas is a Coptic Orthodox Bishop of al-Qussia and founder of the Anafura retreat between Cairo and Alexandria. He has always been graciously welcoming to CAWU visitors in Anafora and al-Qussia.
Prof. Dr. Mohammed al Mighani is emeritus professor of law at Ain Shams University and played a major role in understanding the legal aspects of the trials following the al-Kosheh riots that resulted in 21 Christian deaths.