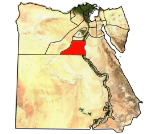 In May 2008, following a conflict over land which had lasted almost ten years, Bedouins attacked the monastery of Abū Fānā, 300 km south of Cairo in the governorate of Minya. Monks had been reestablishing monastic life near the ruins of an ancient monastery, seeking to obtain as much of the surrounding desert land as possible for agriculture and building construction. During the same period the settled Bedouin community was expanding their village into the desert; the clashes occurred on disputed lands that not properly registered with the Egyptian authorities by either side.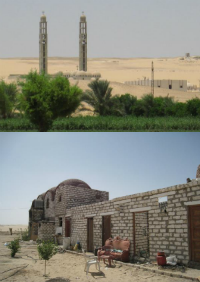 In the altercations three monks were briefly kidnapped and tortured. One young Muslim who apparently watched the assault was killed. This case received extensive national and international press. In Coptic and Western media it was mostly described as a sectarian conflict, meanwhile most Egyptian media described it as a dispute over land which had turned violent. The predominantly partisan reporting along religious lines had the affect of deepening the tensions. Very few actually reported aspects that appeared to be true.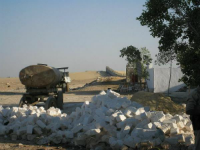 Building a new wall to deter attacks
Drs. Cornelis Hulsman, editor-in-chief of Arab-West Report, investigated this incident extensively with the help of CAWU staff and interns. The chair of the Center for Arab-West Understanding, Sawsan Gabra, was closely involved in analyzing the obtained data. This resulted in the number of articles listed below. 
In this process, the need for the contextual studies was realised as such articles could be used for reconciliation in the aftermath of such conflicts. This shaped the design of the Abū Fānā peacemaking project.
See pictures from CAWU trips to the Monastery here.
---
A number of articles, reports, interviews and press reviews were created in order to critique false reporting and correct misinformation on the Abū Fānā incident. Please see below.
Papers
Reports 
Interviews
Press Reviews