The Internship Programme at CAWU was adopted from it's sister organisation CIDT in 2012.
---
Fidel Bartholdy (Germany) BA Near and Middle Eastern Studies, Philips-University of Marburg, February – July 2012
I am a German student of Political Science and Arabic, and I came to Egypt in order to witness the political and societal changes happening since January 2011. I contacted CAWU/Arab West Report a few months before I came so I could begin my internship as a translator directly upon my arrival. Altogether, I spent 5 months translating mainly Arabic newspaper articles into English. 
In the beginning, I practiced by translating articles from the archive and each one was reviewed immediately so that I could benefit from the feedback. As a native German speaker, I naturally faced difficulties in both understanding Arabic and writing in proper English. But week by week I could enhance my skills so that the whole process of translation became easier and more productive. When I reached a certain level, I was ready to work on the latest press releases and through this I gained a well-balanced overview about current political and religious matters. Besides translating I was invited to assist Cornelis Hulsman, founder of AWR, and others in conducting interviews with various political and religious figures. Moreover, I participated in a conference on the second article of the Egyptian constitution. Finally, during the visit of an Austrian students' delegation in Cairo, I could benefit of Hulsman's organizational efforts and met the acting pope, Baba Bachumius, as well as the Grand Mufti of Egypt, Ali Goma'a, and the Grand Shaykh of the Azhar, Ahmad Tayyib, in person. These occasions provided an additional insight into the very heart of Christian-Muslim relations. 
All in all, I really enjoyed my time at the AWR and would advise everybody who is interested in Christian-Muslim relations to learn more about AWR's work and goals. 
Translations:
Mette Toft Nielsen (Denmark/Sri Lanka) MA International Migration and Ethnic Relations, February 2012 – January 2013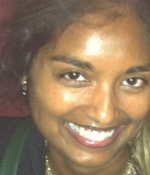 During my one-year internship with CAWU, which was combined with my MA thesis, I got a comprehensive understanding of the diversity Egypt holds. I am not familiar with any other organization, which could have helped me understand so many different factions of the Egyptian society as CAWU did. I am amazed with the network of influential players Cornelis Hulsman has, and I have always experienced him as willing to share these contacts, which has been of great benefit for my work.
Research:
Jaco Stoop (the Netherlands) BA Languages and Culture of the Middle East, University of Groningen, March – December 2012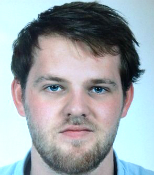 I think the internship has made me even more enthusiastic about doing research than I already was before I became a research intern in 2012. The internship enabled me to do research on very timely and interesting topics regarding the Egyptian political scene, which was a very useful experience. The two projects I worked on (a report on migration figures of Coptic Egyptians and a paper about the writing of Egypt's first post-revolution constitution) taught me a lot about aspects of Egyptian society. Especially through the latter project I gained very useful insights into the post-revolution political developments. I think the mission of Arab-West Report is a valuable and admirable one, and carrying out that mission is beneficial to both Egyptian society and any intern who is interested in learning more about Egypt and executing actual research.
Hyung-Il Kim (Korea) BA Economics and Political Science, New York University, May – August 2012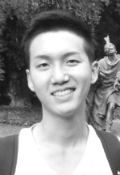 I worked as a part-time intern at the CAWU in 2010 while I was enrolled in Cairo American College as a high school student. Then, I returned in the summer of 2012 to work for CAWU because of my interest in the region and the work that the CAWU does.
CAWU allowed me to experience my first exposure to performing research work outside of academic settings. Despite my lack of prior experience, I was given interesting and rewarding opportunities; I worked on name database research and also contributed to translating articles while I worked for CAWU. These opportunities were challenged me to grow and learn so much as a researcher. I also enjoyed traveling to a few monasteries and attending many CAWU-sponsored talks by prominent religious and social figures in Egypt. 
My experience of working for CAWU could not have been more rewarding. I would definitely recommend anyone to join the team with no hesitation. 
Research:
Tobias Borck (Germany) BA Arabic and Middle East Studies and MA in Applied Security Strategy, University of Exeter, August 2012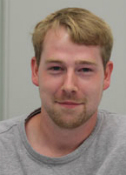 Interning with CAWU over the Summer of 2012 was a great way to prepare me for the finally year of my Arabic studies at university. Translating articles, compiling press reviews, conducting research in social media - all helped me to improve my Arabic. But the internship was much more than a chance to better my language skills. It also gave me an insight into Egyptian day-to-day politics at a fascinating and turbulent time in the country's history; into the dynamics between various parts of Egyptian society; and into how news are reported and commented on in Egypt's media - from conventional online and print outlets, to Facebook and Twitter. The time I spent at CAWU was a fantastic experience, and I can only recommend the internship to anyone with an interest in Arabic, Egypt and the Middle East. 
Translations;
Jonas Sylvest (Denmark), MA Middle Eastern Studies, University of Southern Denmark, August – November 2012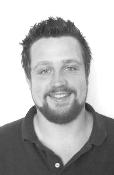 I was inspired by an article by Mr. Hulsman to do research on the relationship between poverty overcrowding and sectarian tensions in Greater Cairo, a very interesting, unique, and not least, an important topic that has not been, and cannot be, researched enough. My time at AWR has given me valuable insight in how an NGO works and I had the pleasure of meeting the friendly and interesting employees and interns of AWR.
It has been interesting to follow Egypt first hand in the very important democratic transition that is taking place at the moment, and to be able to talk to Egyptians about their thoughts and feelings of the new government.      
Diana Serôdio (Portugal) BA Political Science and International Relations, Universidade Nova de Lisboa & SciencesPo, September 2012 – March 2013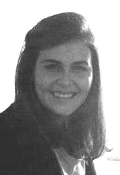 My internship at AWR was incredibly valuable to me, having contributed to my personal and especially professional development. With the help of the organization's director, Drs. Cornelis Hulsman, I had the possibility to carry out interviews with major Egyptian political actors, religious leaders and academics with whom I discussed key political developments in the country. In addition, I was lucky to engage with Dutch political representatives who, at the time,  were interested in creating bonds political and economic bonds with Egypt, having had an important role in introducing them to the Egyptian history, culture and over-all mindset.
Throughout the seven months I spent in Egypt, I wrote several reports on meetings and conferences that were carried out with the ultimate goal of creating bridges of dialogue and understanding between the various political and religious factions, having some of these been organized by me. Furthermore, on my own initiative, I drafted a proposal for the Danish-Egyptian Dialogue Institute for networking of youth members of different and opposing political parties in Egypt, having also contributed to the outlining of AWR's 2012 Annual Report and the long-term fundraising strategy of CAWU.
I was invited to be the main author of a publication called "The Development of Egypt's Constitution: Analysis, Assessment and Sorting through the Rhetoric," Arab-West Report, April 30, 2013, translated and published by Missio in German.
AWR truly is a place where, depending on your commitment and professional goals, you can carry out projects and initiatives of various types that will allow you to explore your potential and develop your skills.
Rosa-Lena Keim (Germany) BA Psychology, Julius-Maximilians-University of Würzburg, October 2012 - February 2013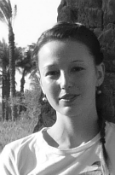 I came to Cairo for a semester off and spend 4 months at CAWU as a research intern. Next to my goal of learning Arabic and getting to know the Egyptian culture, my intention was to gain an impression how intercultural / inter-religious dialogue can look like. Different from most of the other interns I came from a psychological background, so working in an NGO was totally new for me and I was curious what I would experience.
The first months, which happened to be very tense ones for Egypt, I was mainly reporting about meetings and interviews - an exciting time for me because I was witnessing Egypt's transformation from AWR's perspective and had the chance to meet very interesting figures of intercultural dialogue. Most impressive for me were Prof. Dr. Maḥmūd Ḥamdī Zaqzūq, chairman of Beit el-Eila, the Center for Inter-religious Dialogue of the Al-Azhar, and former minister of endowment and Abdallah Schleifer, professor emeritus at the American University of Cairo and former NBC Cairo Bureau chief.
During the last part of my internship I finally focused on writing a research paper on the topic "psychology of religion" - a good opportunity to get some research and writing practice for my upcoming diploma thesis. Cairo itself as well as the inter-religious environment of CAWU inspired and motivated me a lot in this process. 
Last but not least I got an insight how an NGO can work and enjoyed it very much to be surrounded by interns and staff from all over the world and Egyptians with all different kind of backgrounds.
All in all I consider the internship program of CAWU a unique and valuable experience and a very important and essential way to foster the relationship between East and West.
Shabana Basheer (United Kingdom), MSc Arab World Studies, University of Edinburgh, November 2012 - February 2013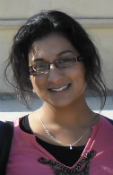 I worked with CAWU and the Arab West Report as a translation intern between November 2012 and March 2013. It was a great opportunity for me to gain a wider understanding of the complex social and political situation in Egypt, while developing my Arabic skills within an extremely friendly, diverse and supportive team. My main task was to summarise Egyptian newspaper articles on religious and socio-political issues into English for a daily media digest produced by the Arab West Report. I also had the opportunity to meet high-profile Egyptian politicians and scholars, including the extraordinary Gamal Al-Banna. One of the best things about interning at CAWU was the incredibly diverse team of staff and interns from all over the world – Egypt, the US, Holland, Germany, Portugal, Britain… to name just a few! It was a great learning experience for me and I would highly recommend an internship at CAWU to anyone who's interested in Egypt or simply wants a chance to work on their Arabic!
Benjamin Leakey (United Kingdom) August – September 2012
Translations:
Eline Kasanwidjojo (the Netherlands) BA and MA International Relations and International Organization, University of Groningen, October 2012 - March 2013
Comment on Muhammad 'Imārah's text 'The Rise of Islam in Western societies,' Arab West Report, December 3, 2012
'Jamāl Al-Bannā: The Muslim Brotherhood is strong, but weak to lead Egypt,' Arab West Report, December 2, 2012
'Special Message from the Arab-West Report Interns,' Arab West Report, November 29, 2012
Craig Browne (United Kingdom) July – September 2012
Translations:
Michael Schweda (Germany/France) July – October 2012
Cassandra Balfour(United States) Political Science/International Studies, University of Michigan, May – July 2012
Research:
Andrew McDonnell (United States), BA Religious Studies, Grinnell, February – May 2012
Research: 
Andre Weissenfels (Germany) February – July 2012
Translations: