When ENAWU partner CESMO asked for an Egyptian student to participate in their workshop "We are all in the same boat." It was only natural for us to ask our Egyptian intern Marianne Mahrūs to go to Lebanon. Marianne reports on her experiences at the workshop in Lebanon.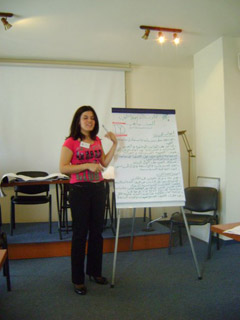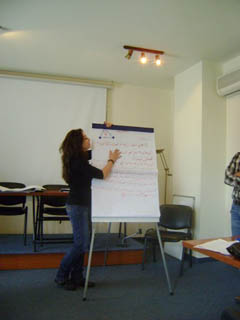 Due to the large number of political parties and religious groups, Lebanon has witnessed a lot of tensions that are usually dramatic and result in bloody conflicts. Thus, the Centre for Middle-Eastern Strategic Studies [CESMO.
www.cesmo.org
/] based in Tripoli, northern Lebanon, organized a workshop named 'We are all in the same boat' in which they gathered a group of Lebanese youth representing all religious groups and parties in Lebanon in addition to five participants from Arab countries [Jordan, Oman, Kuwait, Tunisia and Egypt]. The workshop lasted for a week that and ran from the November 6-13.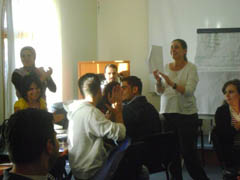 This project is supported by the Middle East Partnership Initiative [
MEPI
] which is a U.S presidential initiative to promote political, economic, and educational reform, and to empower women in the Middle East and North Africa through results-oriented programs, both regional and specific to individual countries. Reform is important to the U.S. goal of ensuring that the people of the region experience the benefits that come with more open economies, greater educational opportunities, and political freedom. A key element of MEPI is creating links and partnerships between Arab and U.S. civil society, and with governments to jointly achieve sustainable reform.
During the workshop, the organizers sought to establish a strong relationship between the participants and to let them exchange thoughts and encourage them to express their opinions about their political affiliations. The aim was also to increase their awareness of the definitions of citizenship, democracy, the importance of civil society, volunteering and having a positive role in political life in general.