The Holy Family tradition is extremely important as it reflects the history of the church in Egypt and shows Christian locations in a Muslim realm and how the two have interacted since the beginning of Islam in Egypt.
See the Holy Family website here.
The Ministry of Tourism, at the turn of the millennium, celebrated the arrival of the Holy Family in Egypt some 2000 years before. Since this celebration, the Ministry of Tourism has dedicated several activities to the Holy Family Tradition, the latest among them on October 21, 2014, which was attended by the Prime Minister Ibrahim Mahlab, Pope Tawadros II and H.E. the Minister of Tourism, Hisham Zaazou, the Minister of Social Solidarity, the Minister of Foreign Affairs and other government dignitaries and tens of bishops, many more priests and several imams. 
The Holy Family project has been dedicated its own website, which is currently is being re-organised and updated by the photographer Norbert Schiller, who has photographed the sites extensively.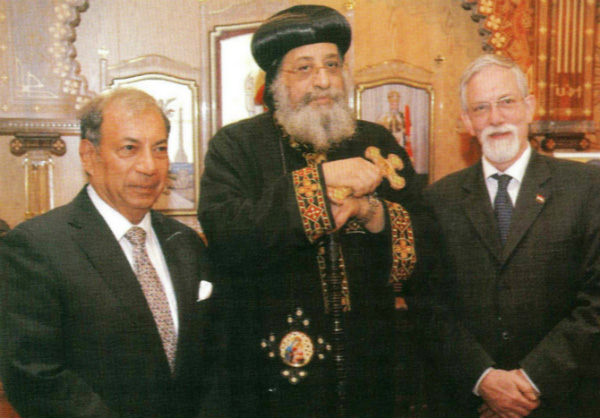 Mr. Hulsman and Dr. Enan Galaly,
the main sponsor of the Holy Family Website, Meeting with Pope Tawadros II